TEFtalk is The English Farm's communication system. You can use TEFtalk to send messages to your teacher and to take lessons on The English Farm.
You do not need to download and install special software;
TEFtalk runs in your browser; and
To use TEFtalk, you only need to log on to The English Farm website.
The Basics
You need the following:
a computer or cell phone with a camera and a microphone;
a modern browser (Chrome, Firefox, Edge or Safari work best; Internet Explorer is not supported);
a strong, stable Internet connection; and
earphones if you expect a lot of background noise.
Chat
You can chat with your teacher on our site. Click the TEFtalk tab in the bottom right corner of the site to open your contact list: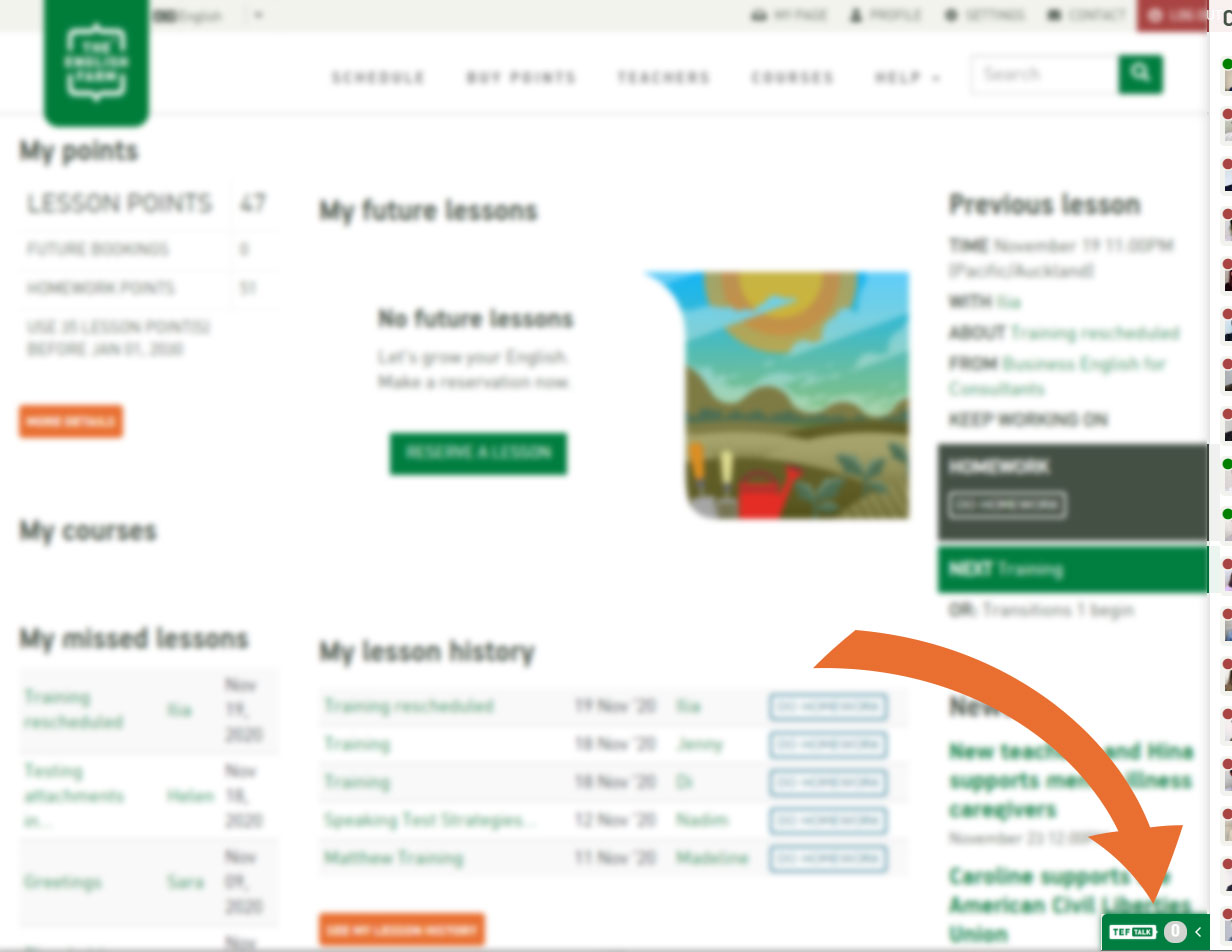 A list of teachers will appear on the right side of the screen: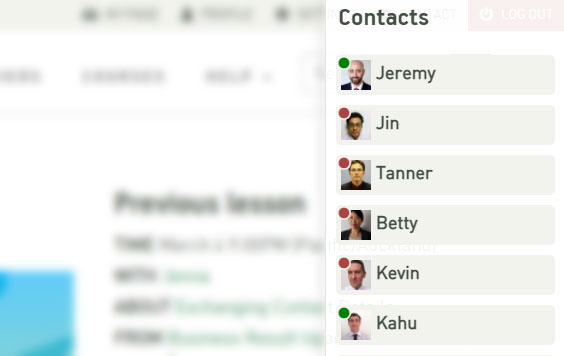 A green dot means your teacher is online. A red dot means they are offline.
Click the teacher you want to message, and then a chat box will appear at the bottom of your screen. You can then message your teacher: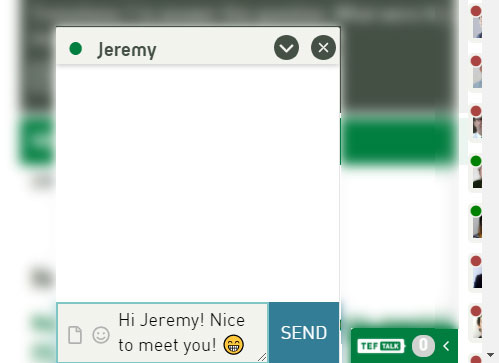 Taking a lesson
To take a lesson, just log onto our site and wait for the teacher to message and then call you. When your teacher calls, you will see this: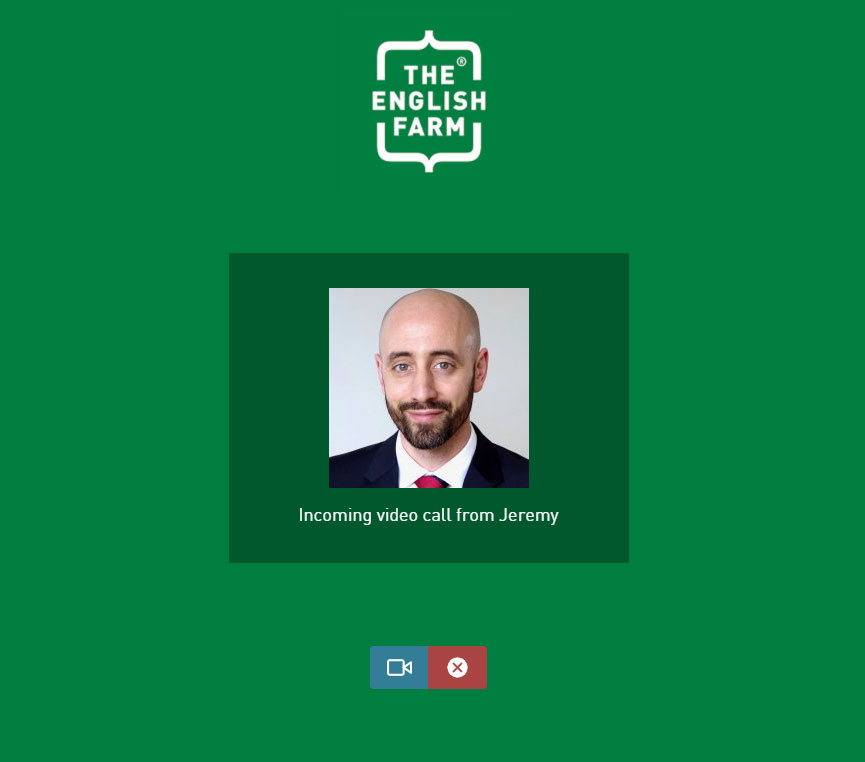 Click the blue icon to answer the call. Please wait a few seconds for your call to connect.
The first time you use TEFtalk, you need to allow TEFtalk to use your camera and microphone. You also need to allow pop-ups. There will be a permissions window under the address bar of your browser. Depending on your browser, it will look something like this: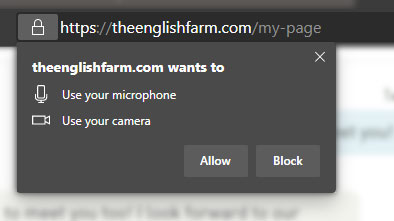 If the call drops, your teacher will call you back. Check your internet connection and stay logged in as you wait for your teacher to call you.
Settings
When you begin a TEFtalk call, you will see some icons on the screen: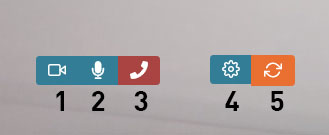 Turn video on and off.
Mute mic.
End call.
Settings.
Refresh video and audio streams.
We will update TEFtalk periodically. If there is an issue, please don't hesitate to let us know.
We always appreciate your feedback to improve the services that we offer.