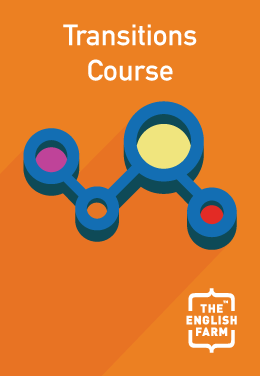 The Transitions course will help you connect ideas, direct the listener's attention, add emphasis and communicate more smoothly and naturally. 
Each lesson has a language theme (for example, describing results) and a topic (for example, discussing education). You will build your English skills while having an in-depth discussion on topics that often come up in speaking tests. 
This course is highly recommended for students who need a score above 2.0 on the G.B.C. assessment, and for students with a high TOEIC score who need to use English in professional situations. Students looking to give presentations and confidently share complex opinions will also benefit from improving their use of transitions.