Use your lesson points to take lessons. Each lesson is one lesson point. 
You can check how many lesson points you have on My Page: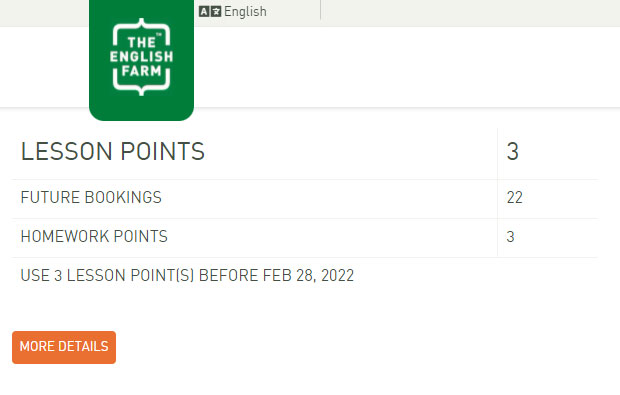 This tells you:
How many points you have left;
How many future classes you have;
How many homework points you have; and
When your lesson points expire.
Missed lessons
On My Page, you can also see a record of your missed lessons: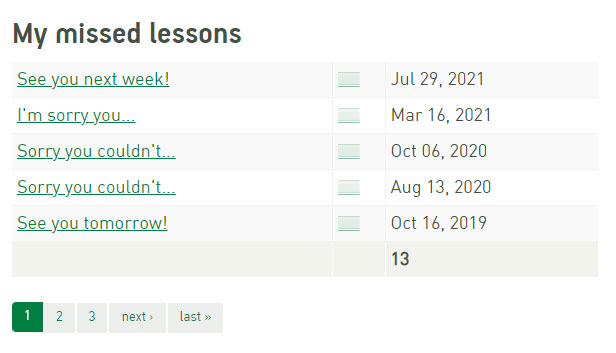 Total lessons taken
My Page also shows you how many lessons you have taken:

Late cancellations
To see your late cancellations, click on the "MORE DETAILS" button on your points block.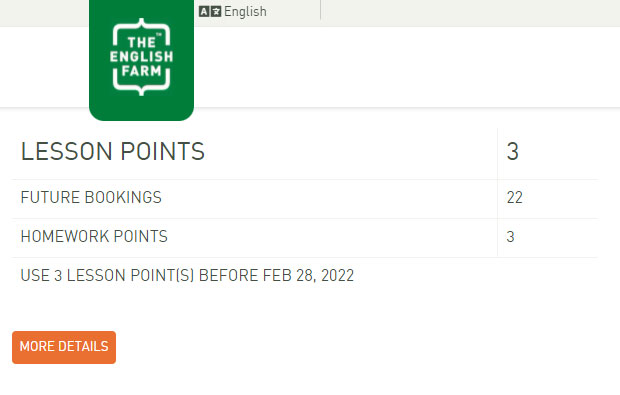 You will see late cancellations on your points report like this: