The English Farm is not simply an education platform connecting students with teachers. We are a highly collaborative, collegial team of professional English teachers, working together to deliver the best lessons to professional students. We take many of the valuable aspects of a brick-and-mortar school, such as teacher support, professional development and comprehensive teaching resources, and combine them with the flexibility and low bureaucratic overhead of an online environment.
As a digital native organisation, we are specialists in working and teaching online. The English Farm brings the best teachers from any part of the world together with our motivated students to support the pursuit of their language acquisition goals.
We seek to bring into our team professional, experienced teachers with diverse backgrounds and perspectives. Whilst we support and encourage flexibility of working schedules, we are looking for teachers who have long-term availability for 20 or more hours a week.
What our teachers say
This is what our teachers say about working on The English Farm.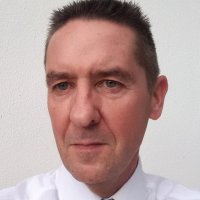 Kevin
Nationality

United Kingdom

Location
Having been with The English Farm for some time now, and having worked for other online teaching platforms, I can attest to the quality and professionalism of everyone at TEF. It is a platform that was set up by a teacher for teachers, and this is clearly evident from the huge level of support available and from the enthusiasm with which the teaching staff do their jobs. Very highly recommended.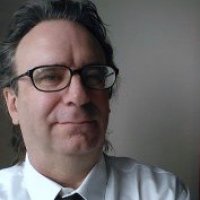 Craig
Nationality

United Kingdom

Location
TEF is a great place to work, with a supportive team atmosphere, excellent material and syllabi, and stimulating and motivated students. You won't find a better combination online. I'm working, learning and enjoying it all.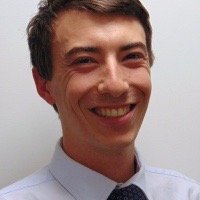 James
Nationality

Australia

Location
Every day is something new, yet, at the same time, structured. I know that I will be working the next day but I have no idea with whom I'll be working. That's exciting. And when it turns out it's a student I know and love talking with, I am even more excited to be working that day.
Things that make us different are having: flexible, yet (job) secure hours (In Europe at least, I am nearly always in work); easy-access to our colleagues for pedagogical/site help or for just shooting the breeze; an approachable, dedicated, and available head teacher; expansion opportunities in terms of business; prepared and well-designed/marketable (i.e.,students are actually interested in them) student courses; monthly training sessions and meet-ups; the 12-hour cancellation policy; side opportunities for work (e.g., grammar pages, discussion articles, social media); and quirky and/fun students.
Cheers for the good times, TEF!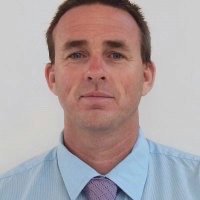 Rhys
Nationality

New Zealand

Location
I have been with the English Farm for nearly two years now and I can honestly say that this is the best school I have worked for. The management really care about the progress of the students and they also take into account the needs of teachers which has made for a really enjoyable working environment. Its refreshing to see. What I like most about this job is total flexibility with our working hours. We can work as much or as little as we want with out any pressure from the English Farm. We also have the flexibility to take holidays when we need. I would happily recommend the English Farm to anyone.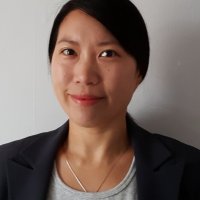 Betty
Nationality

United Kingdom

Location
Working at The English Farm enables me to work from home and connect online with a diverse community of students and teachers from around the world. We exchange information, ideas and banter in a friendly and professional setting. The team is very responsive, open to feedback, and celebrates the achievements of teachers and students. I'm very happy to be part of this collective.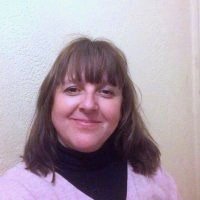 Diane
Nationality

United Kingdom

Location
I think that working for the English Farm has been the best decision I have ever made about my work.  I am able to choose my working hours and there is a great deal of flexibility too.  This said, the students are front and centre and their learning is the most important aspect which I have found to be missing in other companies.   The icing on the cake is the fact that I get to work with a group of warm and friendly people who are there to support and help you when needed.  I could not be happier!
Conditions:
25-minute lessons for smart, successful learners of English of university age or over;
¥1,000–1,250/lesson (¥2,000–2,500/hr) gross (includes sick pay & holiday pay);
Online;
Full curriculum provided to teachers and students;
Training provided and paid;
Option to do paid writing work (lessons or blog posts);
Work as little or much as you want; and
Manage your own schedule.
Duties and responsibilities:
Careful and attentive teaching of the curriculum, while providing rich feedback;
Teach all aspects of professional and polite English communication, including but not limited to: grammar; pronunciation; vocabulary; delivery; register; your knowledge of global culture; and English tests.
Writing up of a lesson record for each class in a timely manner and in accordance with standards and guidelines as set by The English Farm;
Occasional assessment reports & homework checking;
Attend staff meetings (one paid 30-minute session per month);
Attend training workshops (one paid 30-minute sessions per month);
Correct and provide feedback on student homework from time to time in a timely manner (paid task);
Write an end of term assessment for students with whom a teacher has had most contact in a term in a timely manner; and
Light class preparation.
Requirements & expectations:
You should be personable and friendly;
Hold a bachelor's degree;
English teaching experience required;
Available 20 hours per week at in-demand times;
Available to work before & after work (in a student's timezone) and weekends;
Decent typing & computer skills;
Knowledge and experience of other cultures a plus;
Business knowledge a plus; and
Professional experience outside teaching a bonus.
You need:
Professional attire;
A computer with a good internet connection, a web camera and a headset; and
A well-lit, quiet, tidy place from which to teach.
Important notes re payment:
Before beginning your application, read the following carefully:
Payment is made either by Wise (used to be Transferwise) or if you are in NZ into your NZ bank account.
Before applying to The English Farm, if you are outside of NZ please verify that we can pay you via Wise. Please check Wise for details.
Rates are fixed in JPY, but we will pay you in your currency of choice if supported by Wise. Your payment is calculated using a three-year average exchange rate, not a spot rate, to mitigate risks to you in exchange rate fluctuation & volatility.
Per lesson rates are for 25 minutes of teaching time and 5 minutes of prep and admin.