By

Patrick

, December 10 2022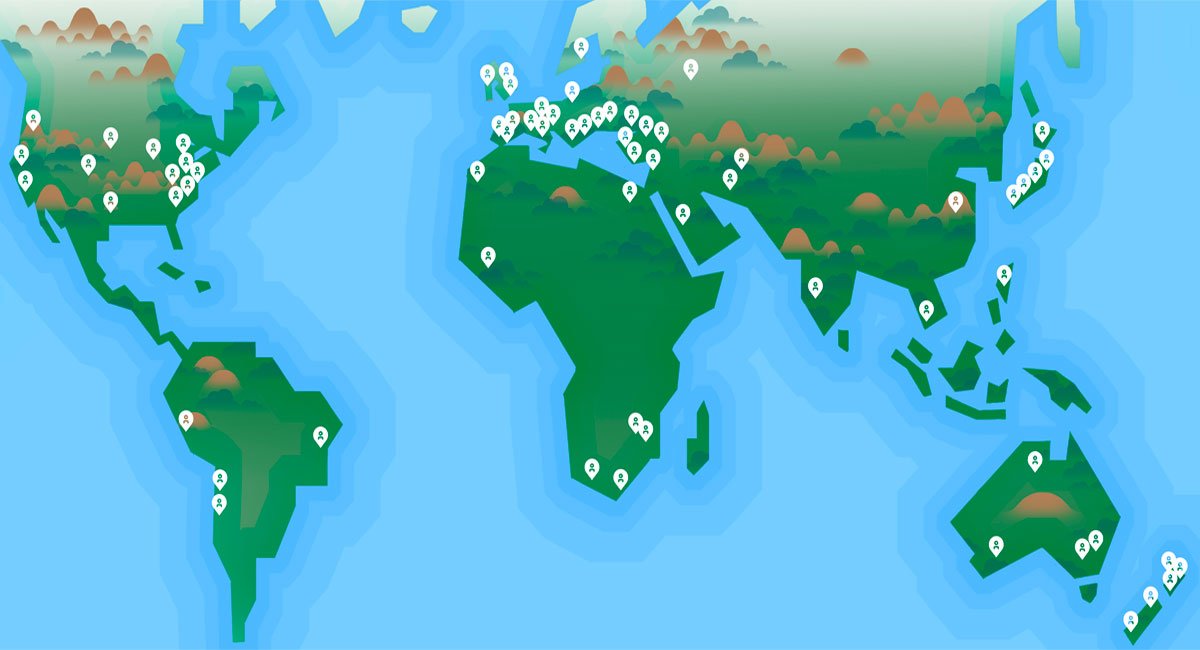 More often than not, ESL teachers are well-travelled. Few, however, have walked the same path as our Kiwi founder, Matthew Radich. His experiences in these destinations sparked the creation of The English Farm. 
New Zealand, Japan, and Brazil—these are the countries that heavily influenced The English Farm as it is today. They also speak volumes about its diversity and uniqueness. Each country represents a part of Matthew's exceptional journey from English teacher to CEO and founder of his own company. Not just any company, but one which brings together talented individuals from all over the world. Like him, The English Farm staff channels their passion for education into our organisation.
New Zealand
The name of the company was inspired by a conversation Matthew had with his mother, a university lecturer herself, about education. He believes it has parallels to "long work every day like a farm. It's a process. The metaphor is growing your career and yourself and your opportunities so you can flourish." Then later living in a suburb of São Paulo, Brazil named Chácara Inglesa (which roughly translates to "English Farm"). 
However, nothing is a coincidence in his world. Matthew talks at length about the influence of his formative period in the service industry in New Zealand and subsequent entrepreneurial experience in Japan with Poligo, his other startup venture. All working towards a sustainable business model that puts a high value on teachers rather than for the advantage of other company employees. This creates a high pay off for the students who benefit from high-quality teachers who support their learning experience and subsequently achieve their goals. It is a credit to him that he was able to create an organisation which reflects who he is as a person, how language ought to be taught, and how a global business ought to be run. That is, for the benefit of all involved.
Japan
There's a fondness and honesty to the way Matthew recounts his time as a teacher in Japan. It is clear how this period contributed to what he would later accomplish. His story is not an unfamiliar one among ESL teachers. Who hasn't revelled in the excitement of living and teaching in a foreign country and the challenge of learning another language? Not to mention the synergy of working with interesting people from around the globe. Nevertheless, many of us, as Matthew explains, have often felt "hamstrung by institutional shortcomings" and the fact that "teachers are often the bottom rung of the ladder." He felt at times demoralized at the lack of respect and attention teachers were given despite being the main point of contact with students. It became obvious to him that he wanted to create something different for himself and he would soon get the chance to do so.
Brazil
By the time 2014 arrived, Matthew and his wife were living in São Paulo, Brazil. It was there that The English Farm began. Having left Japan in 2011, he had been teaching online for a number of years after many of his Japanese students wanted to continue learning with him. Although he is modest, it seems like he believed early on that his idea was achievable. 
The website was built from the ground up by Matthew himself, using whatever tools were available on the internet those days. It's not hard to imagine how difficult the process of trial and error must have been. "I wanted to provide something better for my students," he says, "and be able to do my job as well as I could while at the same time designing an environment that I wanted to work in with the people that I wanted to work with."  
"I have grander designs. I always have had," he concludes, hinting at what was to come in the early days and pointing to the growth of The English Farm as an organisation moving forward.
— 
Kiwi [noun]—a person of New Zealand heritage.
to revel in (something) [verb]—to get great pleasure from a situation or an activity.
to hamstring (someone/something) [verb]—to limit the amount of something that can be done or the ability or power of someone to do something.
the bottom rung of the ladder [idiom]—at the lowest level of pay and status in an organisation.
trial and error [idiom]—finding out of the best way to reach a desired result or a correct solution by trying out one or more ways or means and by noting and eliminating errors or causes of failure.