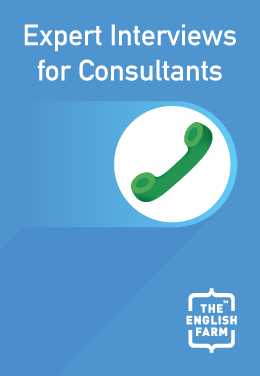 This course will prepare you for interviewing an expert. You will practice the following:
starting perfectly;
setting context;
asking smooth, clear questions;
guiding the expert from topic to topic;
listening actively;
getting more information;
asking hypothetical questions; and
finishing strongly.
If you have to interview experts in English, this is the course for you. 
This Expert Interviews course is part of The English Farm's broader course Business English for Consultants. It is not necessary to do previous modules, but if you need to use English in a consulting workplace, then you will find useful topics in the previous lessons.