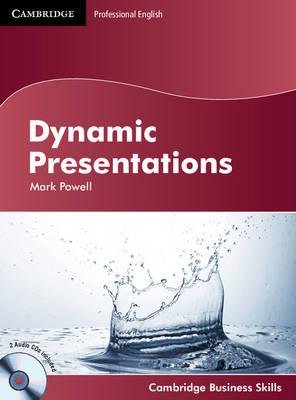 This book is a practical guide to English presentations. It is full of interesting examples, useful exercises, and insightful tips to present smoothly. This book is also full of advice to avoid common mistakes made by non-native speakers.
Dynamic Presentations is part of the Cambridge Business series, a modern approach to acquiring business skills. Compared with other presentation books, this book's advice is displayed more clearly and is easier to put into practice.
There are 10 units covering all aspects of presentations, including: 
opening and closing; 
vocal power;
visual aids;
impact techniques;
storytelling; and
the Q&A. 
The introduction of this course quotes poet Maya Angelou, "People will forget what you said. People will forget what you did. But people will never forget how you made them feel."
This course will make you more confident and your presentations more memorable.