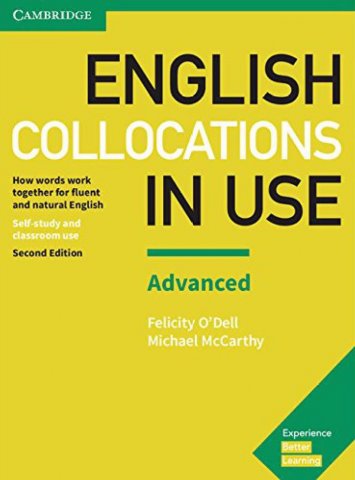 Express complex ideas like a native speaker and improve your fluency in English.
This advanced course is for students who can discuss complex topics, but who want to sound more sophisticated.
You will learn hundreds of common collocations—combinations of words which frequently appear together—including set phrases and idioms. Moreover, you will learn how to find collocations in the English world around you, which is an important step towards English fluency.  
Learn collocations in context, with 60 different topics, including:
working life;
current affairs;
travel and adventure; and
writing reports.
This book is also perfect for preparing for both Cambridge exams and for IELTS, which often test knowledge of collocations.