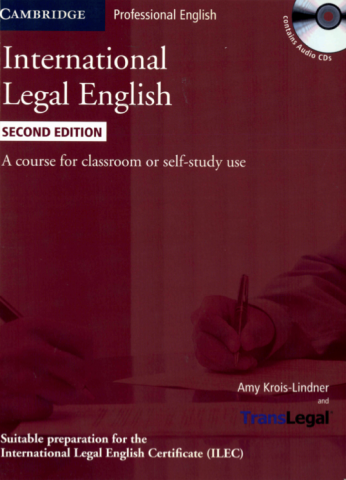 This higher level course is designed to give you a deeper understanding of English when working in the area of international commercial law. It will take you through the English language structures and vocabulary of transnational legal practice. It can also be used to help you prepare for the ILEC exam.
The course includes reading, writing, listening and speaking skills, in the areas of:
basic elements of legal practice;
company law;
contract law;
employment law;

sale of goods;

real and intellectual property law;
negotiable instruments, secured transactions, and debtor-creditor law;
competition law; and
transnational commercial law.
The course uses authentic legal texts and case studies to focus on the language of international law in context. There are many examples and scenarios throughout the course which you will be familiar with; however, this will provide the language and structure that you need in order to understand them in English.