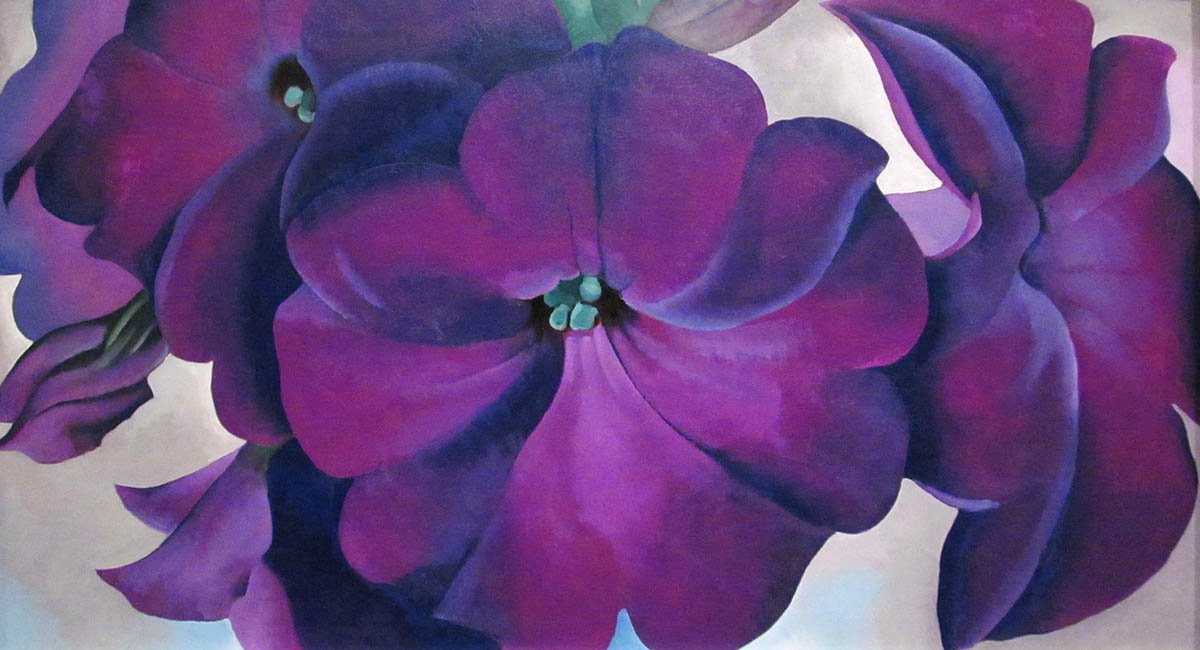 Historically, women have struggled to be accepted in the world of the arts. In the art of painting, they were subjects for men's art, or wives and sisters of male artists. Women weren't accepted as artists themselves. But that began to change in the 20th century. Georgia O'Keeffe played an important role in that change.
Georgia O'Keeffe (1887–1996) was part of the American Modernist movement. American Modernism grew out of the Industrial Revolution and focused on everyday subjects like cities and factories. It used abstract forms and bright colors. Georgia O'Keeffe pushed the boundaries to develop her own style. Her paintings were still abstract and brightly colored, but she added a little realism.
She looked closely at flowers and painted their abstract forms, but the flowers were still easily recognisable. After moving to New Mexico, she painted the desert, cow skulls and bones the same way. No one else was doing that at the time. O'Keeffe persevered in her art for decades before finding success. In 1928, six of her flower paintings sold for $25,000, the most any living artist had made at that point.
Her impact on the art world has earned her the name, "Mother of American Modernism". She became, and continues to be, an inspiration for other women painters to persevere and succeed.