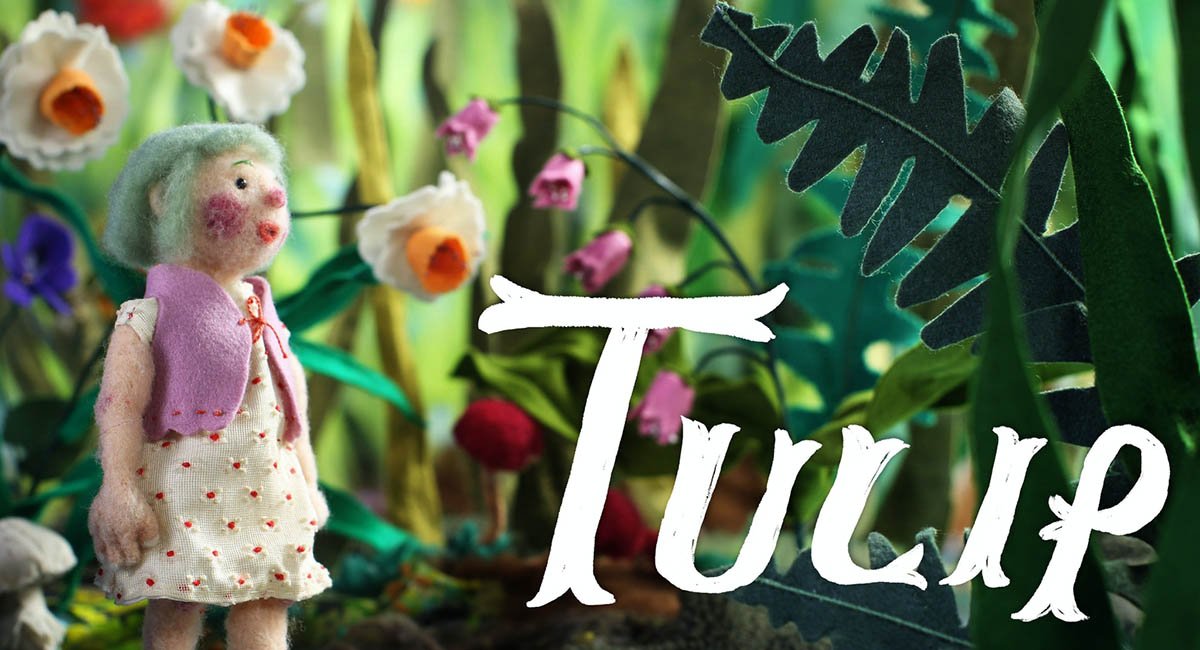 Andrea Love uses wool to "paint" pictures, make felt figures, and create animated films. She works as a freelancer in Washington state, from her basement studio. Clients often come to her for commercials and short documentary films. One of her projects was a 4½-minute documentary for the Northwest Straits Initiative. The organization is dedicated to preserving the waters and beaches of the northwest corner of the U.S. For the film, Love created water, waves, boats, birds, a seal and fully dressed human figures—all out of wool fibers and felt.
Love is a master of stop-motion animation. She cooks tiny felted meals in felt kitchens and has characters play felt violins. Wool fibers become steam from a felt coffee cup, filled with felt coffee. She even makes a tiny felt vase on a felt pottery wheel. It seems that nothing can't be made from wool fibers in Love's hands.
Recently, Love and children's book author/illustrator Phoebe Wahl created a short feature film, Tulip. The story is an updated version of the classic fairy tale, "Thumbelina". The 9-minute film took over a year to make. It has won a number of awards at film festivals and is now available to rent or buy from Vimeo. Love and Wahl plan to continue their collaboration on future projects.
Discussion:
What is your opinion of Andrea Love's wool art?
Do Homework
Do you like stop-motion animation? What are some examples that you've seen?
Do Homework
Felting wool is usually thought of as a craft. Andrea Love uses it for art. What is the difference between craft and art?
Do Homework