The deadline for cancellations is 12 hours before the start of your lesson. You can cancel your lesson up to 12 hours before your class. If you cancel your lesson more than 12 hours before the class, your lesson point will be refunded. However, if you cancel your lesson less than 12 hours before your class, you will lose your lesson point.
We will send you a reminder email 14 hours before your class to give you time to cancel if you need to.
Cancelling a lesson
On the schedule page, you will see your future lessons on the right side of the calendar.
To cancel your class, click the "X Cancel" icon.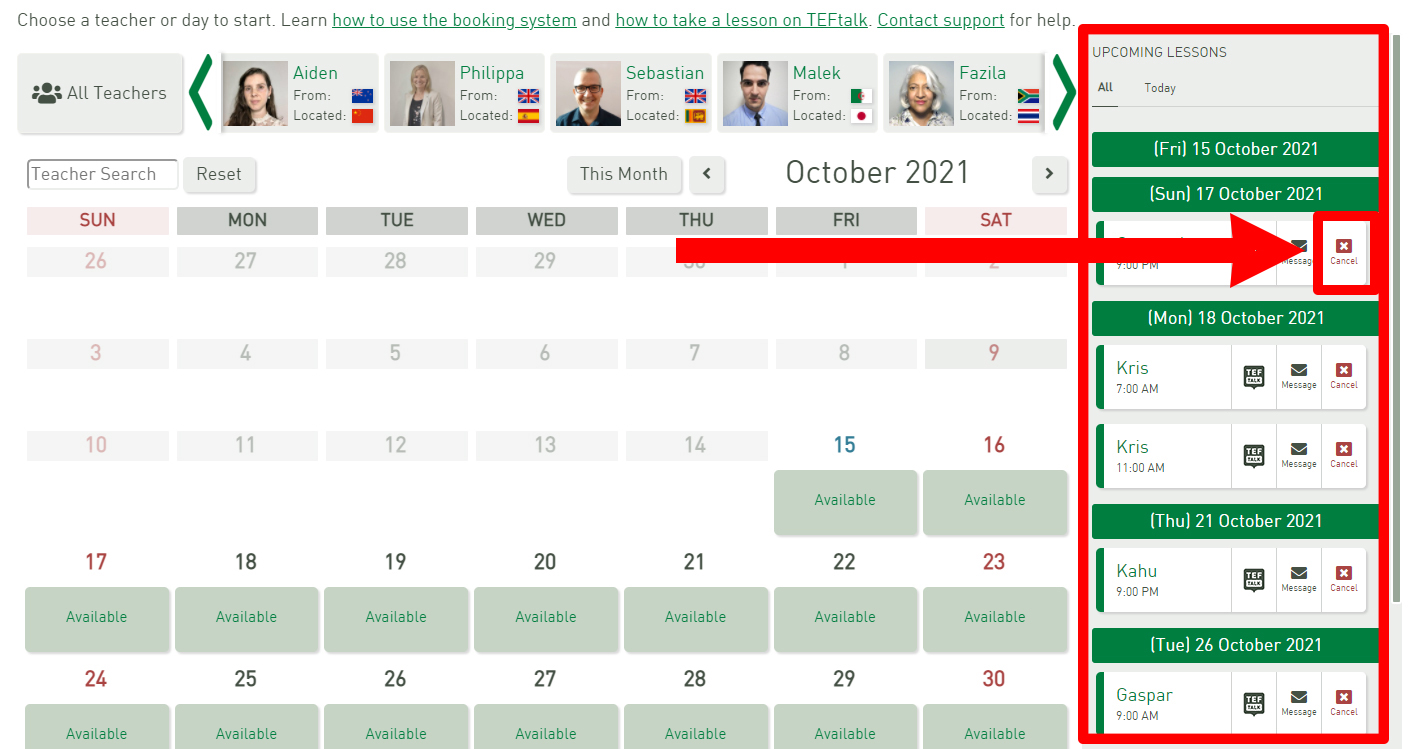 There will be a pop-up asking for confirmation of the cancellation. Click "Yes" to confirm your cancellation. You will get an email notification when your lesson has been cancelled.

If you do not recieve an email, contact support.
On mobile devices
To cancel a lesson on a mobile device, first click the green arrow to see your future lessons: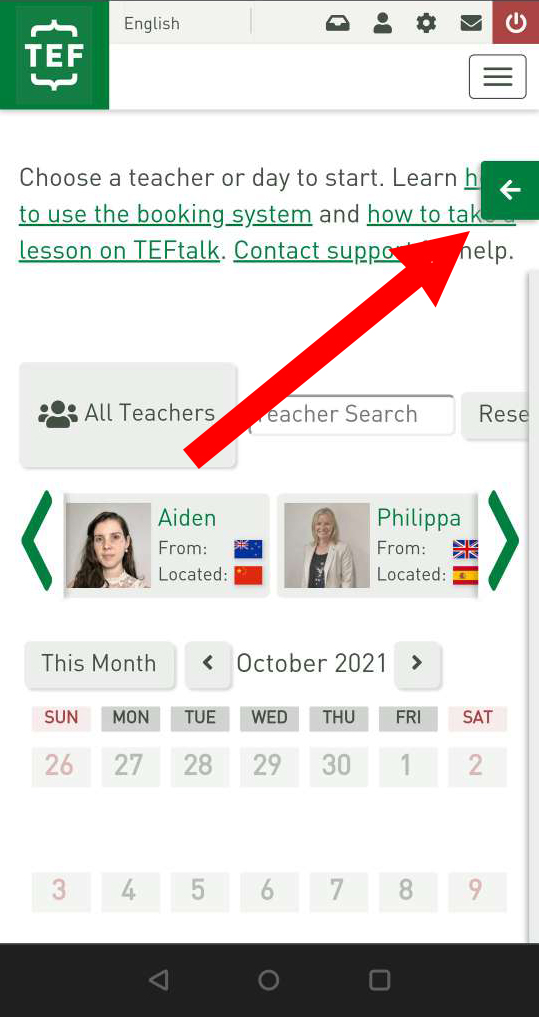 Cancel by clicking the "X Cancel" icon and then confirm your cancellation.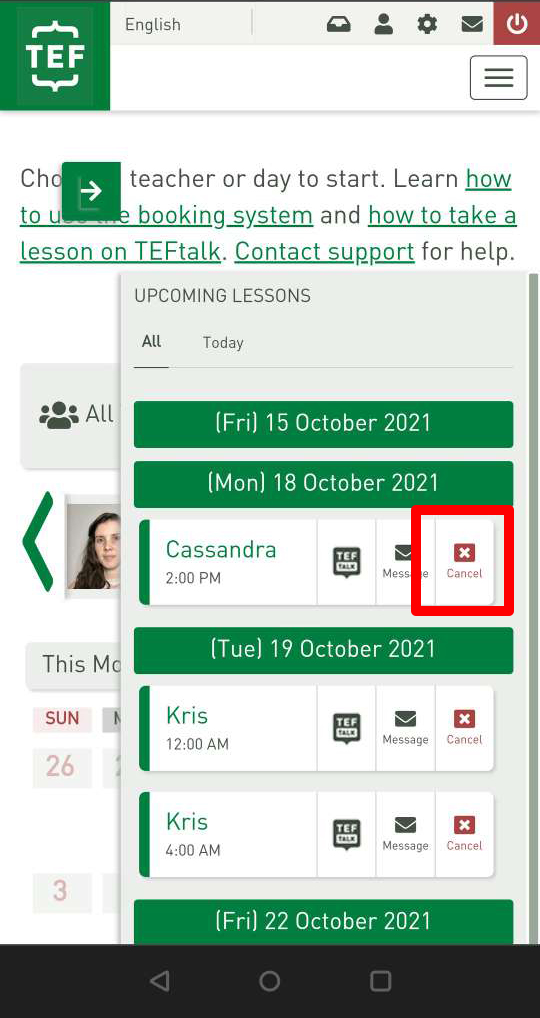 Changing your lesson time
If you need to change the time of your lesson, just cancel your lesson and make a new reservation at a time and with a teacher of your choice.
Quick cancel
If you make a mistake when you reserve a lesson, you can cancel within 30 seconds and you will not lose your point.
If you need any help changing your lesson timetable, contact support.