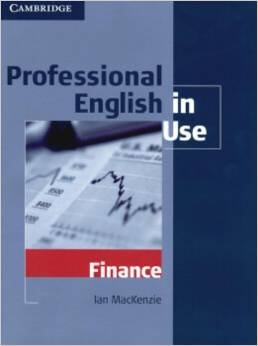 If you are in finance, this course will teach you all the fundamentals you need to communicate at work in English. Expand your specialist vocabulary, master your ability to communicate professionally and review essential business language with this course. We will ensure that you know all the most important words for your field, and help you develop your business communication skills.
This course is perfect for new hires in accounting and finance who need to learn how to communicate in their field. It is also great for anyone in finance who has studied English before and needs a refresher course. If you are not confident enough to move to the advanced level in your general business English studies, try this shorter course and you will gain the confidence you need to progress.
There are 50 units, covering topics in these finance areas:
basic terminology;
accounting terms, policies and standards;
company law;
auditing;
financial analysis;
the balance sheet;
depreciation and amortization;
banking;
investment banking;
money markets;
corporate finance;
stocks and shares;
futures;
derivatives;
funds;
mergers and acquisitions;
economics and trade;
business plans;
and much more.
Each unit includes detailed notes and theory, practice exercises and discussion sections.