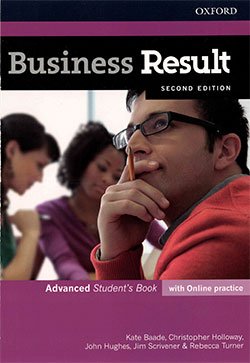 This is an advanced level general English textbook that teaches all four main language skills — speaking, listening, reading and writing.
It has 12 units covering major business topics. Each unit has five parts:
vocabulary, collocations and reading;
business communication, speaking & listening skills;
daily communication skills;
grammar review; and
a real-world business case study.
You will learn how to be persuasive, manage discussions, describe cross-cultural experiences, take an active role in a teleconference, establish rapport, deal with conflict, make and respond to feedback, manage expectations, solve misunderstandings and much more.