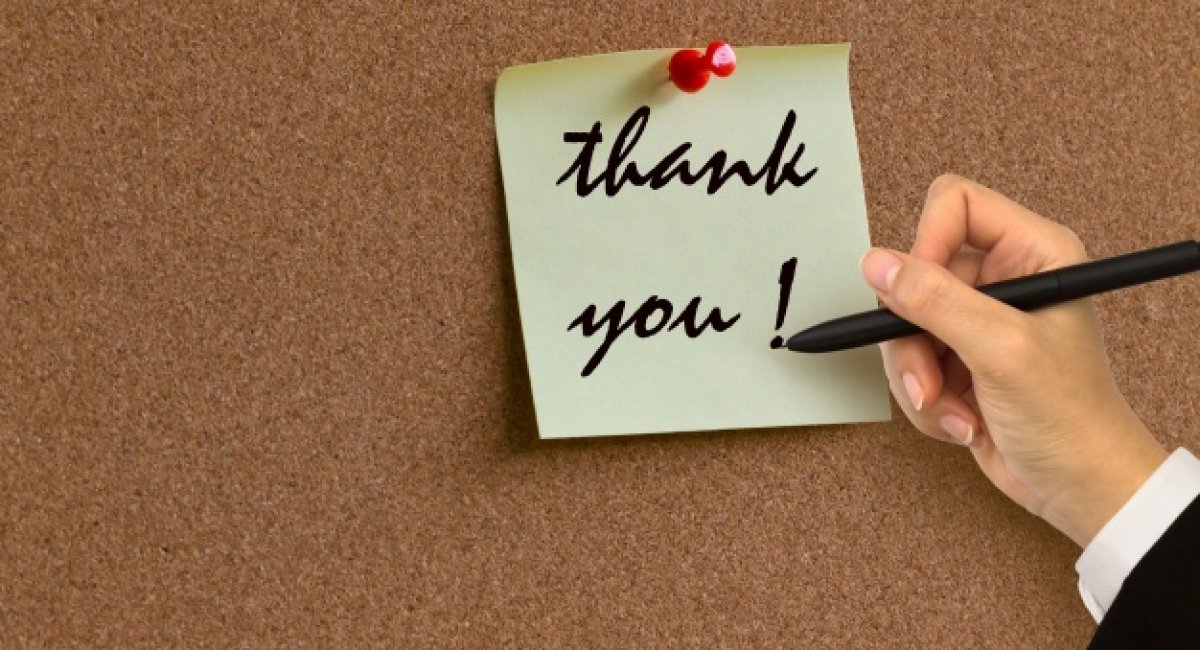 This lesson is about giving perfect thank yous.
Introduction:
Saying thank you the right way and at the right time can build relationships.
Work with your teacher and think of a time recently that you've said a specific thank you.
Warm Up:
Consider the following advice about saying thank you. Do you agree or disagree, and would you find it easy or difficult?
Be specific. Don't always just say, "Thank you, [name]." 
Provide some lasting recognition such as a follow-up email or mentioning it at a later date as well. Appreciation is not a one-shot event—it should be ongoing.
Give public thanks and praise—for instance, saying thank you in a meeting is more significant than by email.
Be sincere in your thanks. Only say it if you mean it.
Language:
A. With your teacher, arrange these thank yous from least to most formal: 
I know you are busy, so thank you for your time. This insight on the European markets is valuable.
Cheers!
On behalf of everyone here, I'd like to say a sincere thank you for that presentation. We all learned a great deal about Asian markets.
Thanks so much.
Okay, good meeting. Very productive. I'd like to say a special thanks to Jane for that presentation. It was very impactful. 
Now, think of some of the most formal and the least formal contexts in which you'd say thank you.
B. This is the structure used in a thank-you email. Match the language in the email below with the points in the structure: 
Actions (for context.)
A thank you. 
A hope for the future.
Dear Frank O'Neil, 
   It was a pleasure to speak with you last Friday about European markets. The competitive benchmark information about the German business model you shared with us has helped a great deal.
   I just wanted to say thanks again. Let's keep in touch!
Best, 
Tom Jones
Now, think of a thank-you email that you can write, and dictate it to your teacher. Remember, emails need to be very concise. 
C. Common language can also be boring language. How many ways can you say "thank you" at the end of an email? 
Practice:
Give specific, effective thanks in the following situations: 
An expert gave an interview on how the fin-tech industry has been changing over the last couple of years, as well as projections for the next few quarters.
Your colleague was up until 4am preparing for the client's milestone meeting this morning. The meeting is finished. 
Your client has been collecting data. She's been in contact with a lot of her branches. Not all of them had the data available at first, but she somehow managed to get it from them.
Think of impressive things your colleague, clients or subordinates have done.