By

Cassandra

, January 08 2022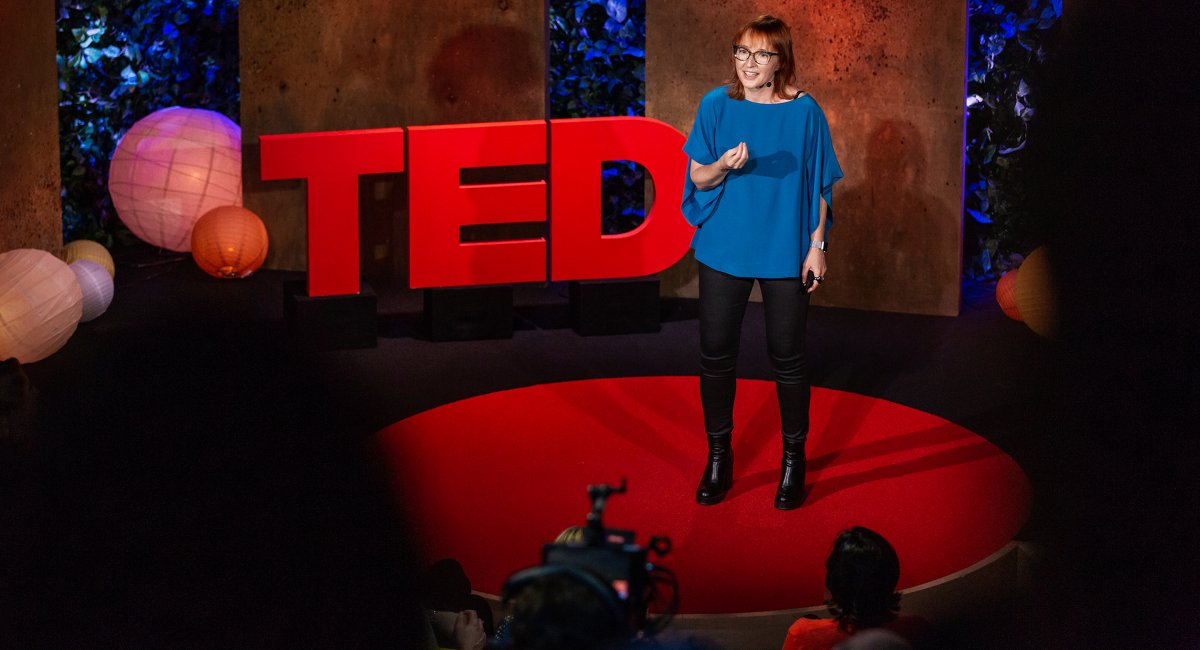 TED talks are an easy, free resource you can use to practice your English skills daily. All you need to start is: a topic you find interesting, pen/paper for notes, and about 20 minutes to listen. In order to get the full benefits, you will need to follow a few more steps listed below.
What is a TED talk?
A TED talk is typically an 18-minute or less video of an industry professional talking about an idea or topic they are specialized in. 
These videos have subtitles and transcripts included and have been translated into hundreds of languages for your convenience. Read this post to find out How to get subtitles and transcripts for a TED talk.
The topics for TED talks were originally technology, entertainment, and design (TED) but nowadays range from business, personal growth and much more!
Why should you use TED talks to learn English?
TED talks are a great resource to learn English because they are short, informative, and you can find a wide variety of topics suited to your needs.
In addition, TED talks help you build your vocabulary and grammar as you practice your listening and reading skills. You also get valuable pronunciation input from a native or fluent English speaker.
Furthermore, unlike meetings or live conferences, you can start, stop, slow down, and read captions or transcripts for almost every video.
How do you use TED talks to learn English?
Before you watch the TED talk 
#1. Find a TED talk that interests you. Simply go to www.ted.com/topics and read their topics. Then select a video.
#2. Before you start watching, look at the title and write down your predictions of the content.
As you watch the TED talk 
#3. Watch the video. Make sure to turn on the subtitles or read the transcript as you are watching.
If the speaker is talking too quickly then you can slow it down. Pause the video and change the speed by clicking on the "more options" button in the control bar at the bottom of the video.
#4. As you watch, write down any words or expressions that you do not understand. You can look up their meaning during or after the video. The choice is yours.
After you watched the TED talk 
#5. After you watch the video, read your predictions. Were you correct? 
#6. Next, review the words or expressions the speaker used that you did not understand. 
#7. Finally, summarize the TED talk in a few sentences. Try using the words or expressions you did not know previously.
Tips for finding a good TED talk 
#1. Pick something interesting to you! If it's boring then it will be much harder for you to learn. If the topic is something you are familiar with then it will be easier to understand.
#2. Start with a shorter video. There are plenty of videos that are shorter than 18 minutes. As you grow accustomed to the speed of each speaker, you can begin to watch longer videos with ease.
#3. Share this video with a friend or your English teacher and discuss it together! It's easier to learn when you have someone to share it with.
#4. Re-watch a TED talk multiple times. Repetition and practice is the key to success. You will find that you understand more details and activate the words you learned previously. It also helps you come up with new ideas.
Our teachers love TED talks and are happy to discuss them with you. Visit this link if you want to learn more about our teachers and book a lesson.
Ready to use TED talks to learn English?
After completing all of the above steps, you should be prepared to watch any TED talk and expand your English skills. 
If you would like some TED talks selected by The English Farm, then sign-up for our weekly email, The English Farm Extra. We provide additional coaching techniques, tips, and guided discussion questions.
Don't wait. Start working on your English skills today!