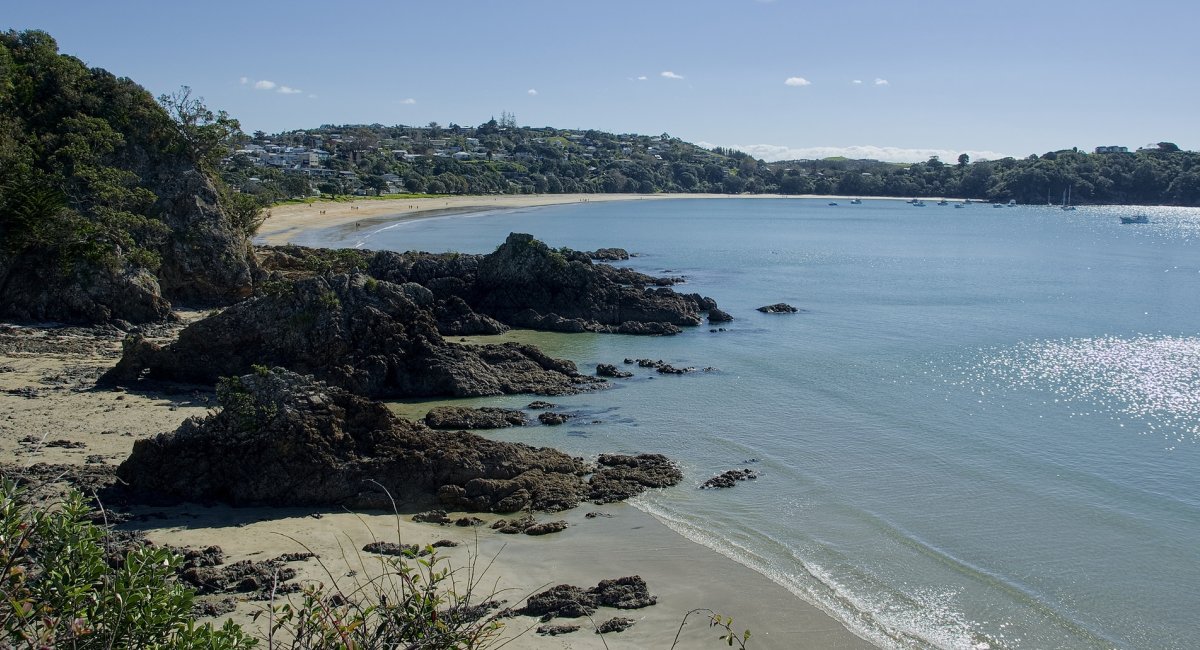 When talking about rural places like vacation spots or a far-away hometown, it's common to talk about nature. However, native speakers never say, "You'll enjoy nature," or, "It has beautiful nature." It's too general. It doesn't bring to mind any mental image.
To communicate properly, you need to be more specific. Does the place have beautiful mountains? Is it coastal? Does it have a river running through it?
Here is an example from my own hometown, Waiheke Island, which is a small island off the coast of Auckland, New Zealand.
"The north side of Waiheke has some of the most fantastic beaches in the world. White sand makes the water sparkle crystal clear. There are trees called Pohutukawa everywhere, with their red flowers and odd roots that look like beards. Because it is an island, it has its own unique microclimate and is often warmer and sunnier than Auckland, so it's ideal for a weekend away."
Notice a couple of things. First, I didn't use the word "nature." Second, I was very specific in my examples: beaches, trees, climate.
After you have used some specific nouns like mountains, parks, forests, rivers, or the coast, you can add some flowery adjectives. Here are some ideas:
If you need even more inspiration, read the poem below by my grandfather, the late poet Hone Tuwhare, named "New Zealand's most distinguished Maori writer." This is part of his series of nature poems that reflect on his relationship with the elements. You can also hear him read his poem.
Rain - Hone Tuwhare
I can hear you
making small holes
in the silence
rain
If I were deaf
the pores of my skin
would open to you
and shut
And I
should know you
by the lick of you
if I were blind
the something
special smell of you
when the sun cakes
the ground
the steady
drum-roll sound
you make
when the wind drops
But if I
should not hear
smell or feel or see
you
you would still
define me
disperse me
wash over me
rain
So, whether you use just a few simple words or you use as much descriptive language as a poet, remember: Don't say "nature"—it has almost no meaning. Rather, talk about the mountains, the forest, or the beaches. Describing the place vividly will enliven the conversation and boost your test scores. Try it in your next lesson!
—
microclimate [noun]—a small area with a different climate than the surrounding region.
flowery [adjective]—very descriptive language.
fresh [adjective]—pure, refreshing; often used to describe air. "I need to step outside for some fresh air."
brisk [adjective]—cold, but positive.
warm summer breeze [noun phrase]—these words are commonly used together to describe a pleasant, gentle wind.