The English Farm stands for education with purpose.
Carbon neutral
We have been certified carbon positive since April 1st 2018 by Ekos of New Zealand. That means we have intentionally over-estimated our carbon footprint, and so The English Farm is effectively a tree—we are locking up more carbon than we produce.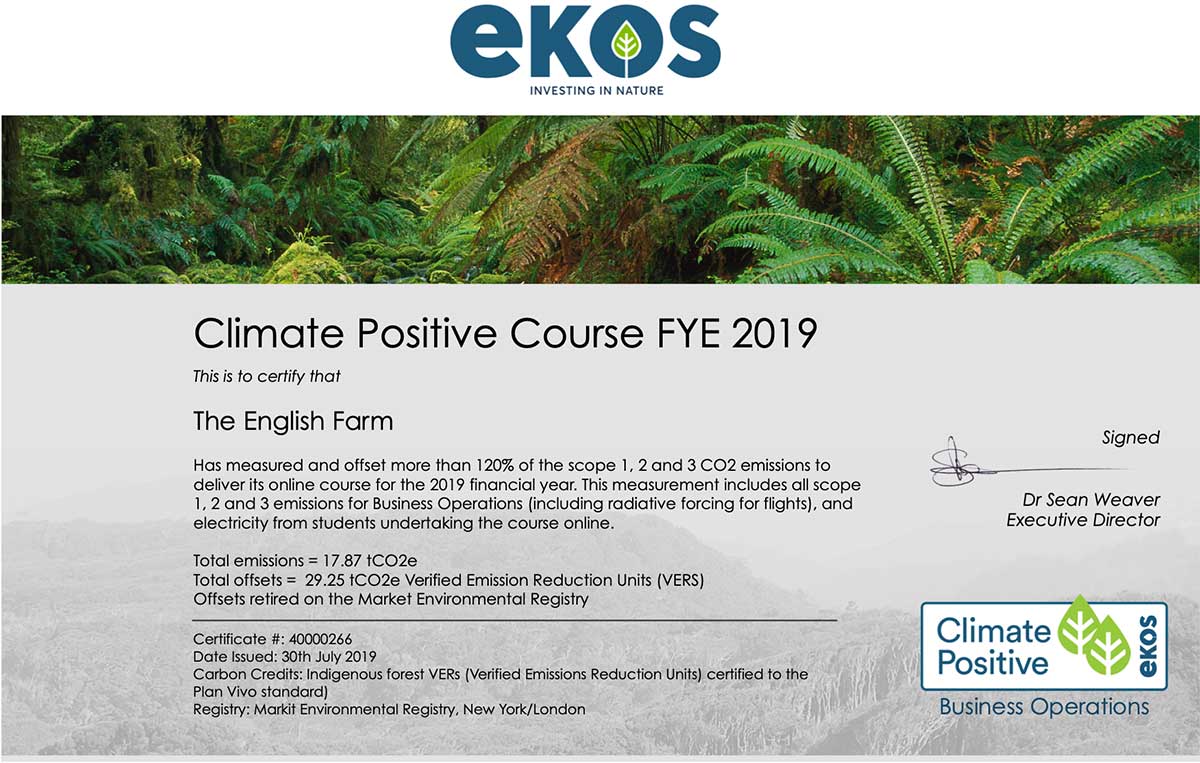 The English Farm offsets all carbon emissions for the entire staff (teachers, support staff and management). This includes estimates of electricity consumption from teaching lessons, as well as waste, electricity and travel. We also offset carbon emissions resulting from students taking lessons (by estimating carbon emissions from the electricity consumed when taking a class).
Scholarships
Every year, we give scholarships for English lessons to up to 12 students through HLAB, who selects promising university students in Japan who want to work for international companies. The English Farm helps exceptional young people get the best start to their careers.
TEF supporting the community
Every month, The English Farm chooses an employee of the month. As part of the recognition for their efforts, the member of staff nominates a charity that is important to them and their community. The English Farm makes a donation on their behalf.
Supported charities:
We endeavour to use socially responsible services wherever possible, such as Thankyou Payroll.
Other supported charities:
To date, we have donated a total of more than USD11,250 to the above charities and causes.